magical wedding ceremony arbors
often if you are getting married in the beautiful black hills, you are surrounded by a very stunning, but VERY LARGE, backdrop. A well placed arbor or chuppah frame can work wonders to bring the outdoors down to size.
a canopy built for a princess (party). our custom pipe and drape system is so versatile. we can build square and round frames. (though nobody has taken us up on the round ones yet :-) )
table 4 decor can build the frame and your fabulous black hills florist can add the floral arrangements (greenery directly below done by victoria's garden)
contact table 4 decor today and find out what we can design for your dream ceremony.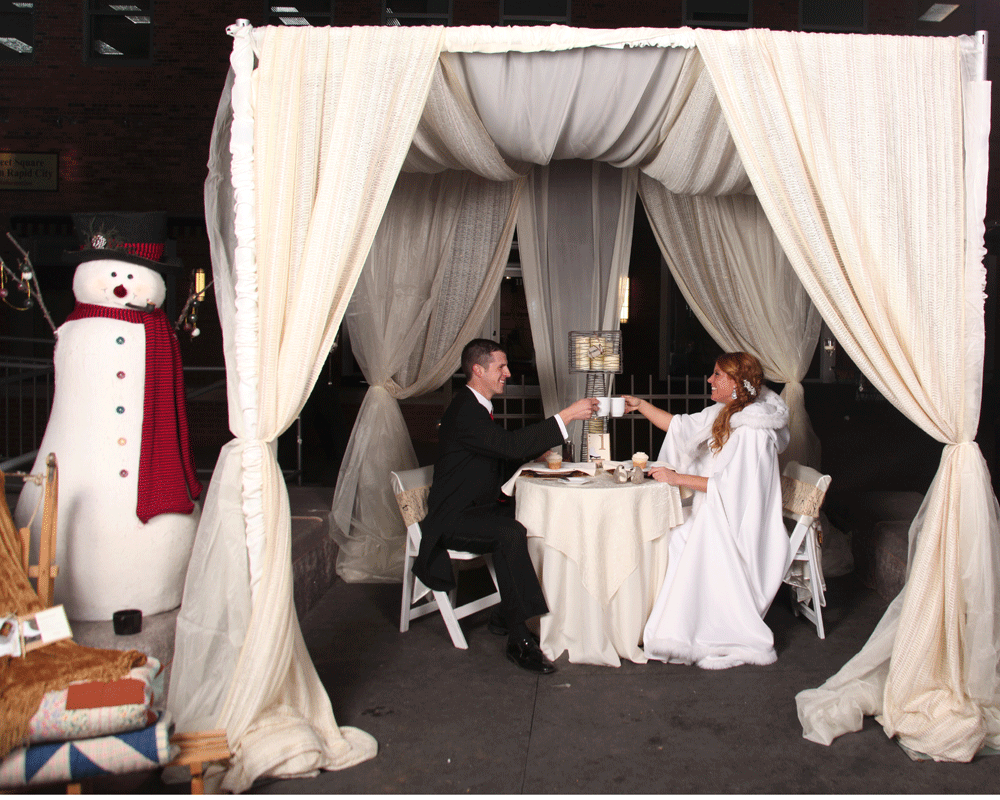 #weddingdecor #weddingrental #rapidcity #southdakota #custerstatepark #ceremony #arbor #chuppah #blackhillsbride