stuff we made: repurposed chandeliers
it is that time of year, where we are getting to actually create all the stuff we have been talking about and collecting for the last year. at table 4 decor, we pride ourselves in working on the wow factor - those one of a kind touches to your event that is totally you!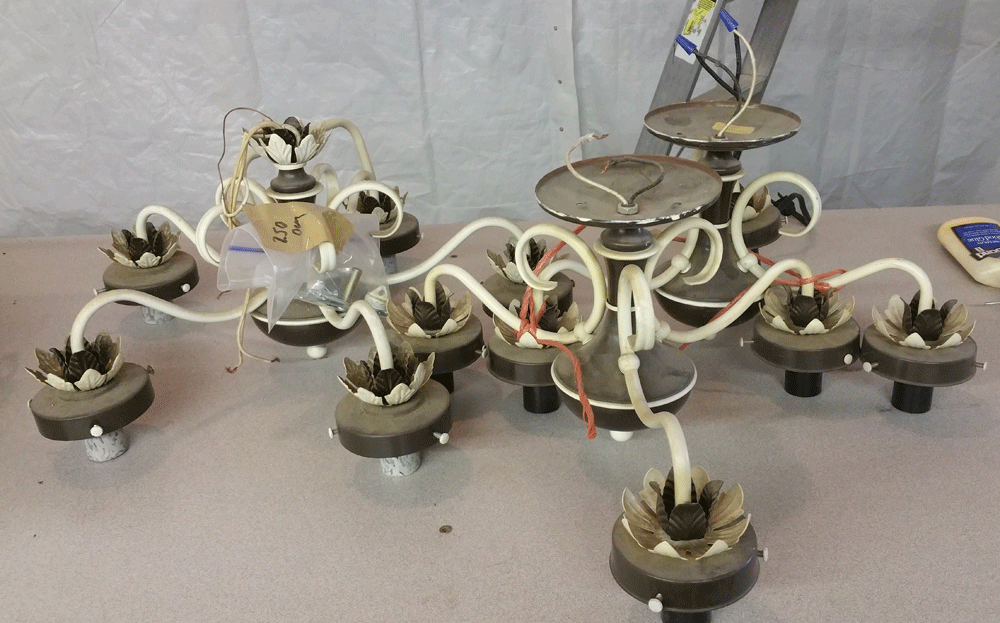 this collection of dusty chandeliers gained new life with a coat of purple paint and acrylic crystals. one has 5 lights and teardrop crystals - the other two have 3 lights and square crystals. we custom made these for a wedding coming up in september. ooooooooohhhhhhhhh - can't wait!
how about this guy - a broken weld, dated finish and NO BLING - booooooooooooooo!
a little spot weld, a little black spray paint and some crystals took it from trash to our new treasure. And VIOLA..... a black chandelier showpiece!
we already got to use this guy for a fourth of july wedding that was simple, elegant and perfect.
stop by table 4 decor today and visit with one of our event designers about incorporating chandeliers into your event or wedding decor.
#chandelierrental #stufft4dmakes #jennyjewett #table4decor #rapidcityweddings #eventlighting #southdakota #eventdecorator #repurposedrentals #vintage