basic polyester rental linen
rapid city south dakota:
white linen is classic & table 4 decor rents it!
have your heart set on tablecloths with a bit more color? we rent that too!
in stock tablecloth, napkin & overlay sizes listed. additional sizes and colors are always available by special order.
so come on, bring on your best tabletop design idea and see how table 4 decor can help bring it to life.
white poly linen
rental available in all sizes
ivory poly linen
rental available in all sizes
black poly linen
rental linen stocked in all sizes
charcoal poly linen
in stock rental sizes 14x120 60x60 60x120 90 &120" round 90x156 napkins sashes
beige rental linen
90" round 120" round 60x120 90x132 90x156
camel poly linen
in stock rental cloths 90" round 60x120 90x156
khaki rental linen
90" round 60x120 90x156
chocolate brown poly linen
in stock rental sizes 14x120 45x45; 60x60; 72x72 90" & 120" round 60x120 90x156
maize poly linen
in stock rental sizes 90" round 60x120 90x156 napkins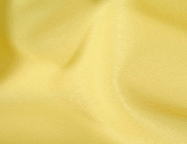 lemon poly linen
in stock rental sizes 14x120 60x60 85x8 90" & 120" round 90x156 napkins chair sashes
gold poly linen
instock rental sizes: 14x120 60x60 60x120 85x85 90x156 napkins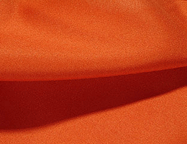 orange poly linen
instock rental sizes 14x120 45x45 85x85 90" & 120" round 60x120 90x156 napkins
burnt orange poly linen
in stock rental sizes 14x120 napkins
cherry red poly linen
instock rental sizes 14x120 85x85 90" & 120" round 60x120 90x156 napkins chair sashes
burgundy poly linen
instock rental sizes 90" & 120" round 60x120 napkins
light pink poly
90" round 90x156
pink poly linen
instock rental sizes 14x120 72x72 90" & 120" round 60x120 90x156 napkins chair sashes

fuchsia poly linen
in stock rental sizes 14x120 45x45; 60x60; 72x72 90" & 120" round 60x120 90x156 napkins chair sashes
lilac poly linen
in stock rental sizes 14x120 90" round 60x120 napkins chair sashes
plum poly linen
instock rental sizes 14x120 45x45: 85x85 90" round 90x156 napkins
purple poly rental
in stock linen sizes 14x120 45x45 90" & 120" round 60x120 90x156 napkins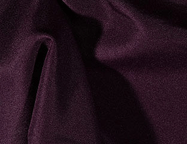 eggplant poly linen
in stock rental sizes 14x120 90" & 120" round 85x85 60x120 90x156 napkins chair sashes
aqua poly linen
in stock rental sizes 14x120 90" round 60x120 90x156 napkins chair sash
turquoise poly linen
in stock rental sizes 14x120 60x60 90" & 120" round 60x120 90x156 napkins
light blue poly linen
in stock rental sizes 14x120 60x120 napkins chair sash
royal blue poly linen
in stock rental sizes 14x120 45x45; 85x85 90" & 120" round 90x156 napkins
navy blue poly linen
instock rental cloths 14x120 45x45; 85x85 120" round 72x144 90x156 napkins chair sash
kelly green poly linen
in stock rental sizes 14x120 90" round 85x85 napkins
lime green poly linen
in stock rental cloths 14x120 85x85 90" & 120" round 60x120 90x156 napkins chair sash
light olive poly cloth
in stock rental sizes 14x120 60x60 90" & 120" round 60x120 90x156 napkins chair sashes
forest polyester rental linen
available in all sizes